Falcon was selected to provide Geotechnical, Special Inspections, and Materials Testing for North Carolina State University's (NCSU) new Integrative Sciences Building. According to NCSU, the new building will further the mission of University by providing much-needed STEM (science, technology, engineering, and mathematics) teaching and research space. It will be a catalyst for Transforming the sciences at NCSU. Embracing new models for sciences teaching and research, it will integrate STEM education with the grand challenges of society, inspiring new, interdisciplinary approaches to the sciences.
The building will be approximately 145,000 sf, and will be comprised of classrooms, teaching labs, research labs, research core facilities, collaboration/study space, and office space.
Located on the former Harrelson Hall site adjacent to the Brickyard, Falcon is already underway with our geotechnical services for the site. We look forward to continuing our work on this project as it goes through design and into construction.
Project budget is $160M.
The selected Architect/Engineering firm is Moseley/ZGF.
The selected Construction Manager is Skanska USA.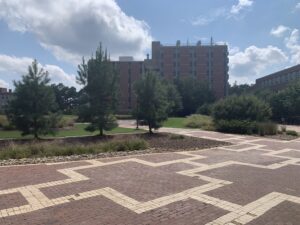 NCSU Brickyard – Future Site of Integrative Sciences Building