Construction Services Manager
Education: Construction Management at NC State University
Professional motto: Do it right the first time.
I do what I do because: I love the challenge.
Professional bio
Patrick Clark is the Construction Services Manager at Falcon. Patrick has over eight years of experience in the construction materials and geotechnical laboratory environment. Patrick runs the day-to-day operations of the Construction Materials Testing Department including project management, scheduling, and maintaining technician certifications.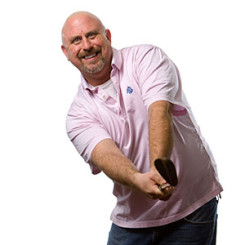 Fun facts
My favorite invention of all time is: the automobile.
Life would be a lot simpler if: we did away with smart phones and social media.
My hidden talent is: cooking.
The soundtrack of my life is: The Joshua Tree.
You'll never catch me: playing tennis.
My first order of business as a super hero would be: curing cancer.
The best place on earth is: any beach in Rhode Island.
My nerdiest quality is: smoking a pipe while reading a good book.
I spend my free time: with family, playing pool and golfing.