Education: B.S. in Geology from Campbell University.
Professional motto: Your grasp is only as far as your reach.
I do what I do because: going above and beyond the expectations of the client gives me a great feeling of accomplishment. I love to see the finished product!
Professional Bio
Margaret Robertson is the President and CEO of Falcon. A registered licensed Engineering Geologist by trade, Margaret has over 30 years of experience in the materials testing and geotechnical engineering industry. Margaret oversees the entire operation of Falcon from our AASHTO accredited laboratory, to our engineering services, to marketing and business development initiatives. From a technical standpoint, Margaret has expertise in managing and implementing all aspects of materials testing programs. She has served as Project Manager and Quality Assurance Manager for multi-million dollar construction and engineering projects throughout the East coast.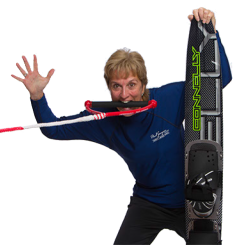 Fun facts
Life would be a lot simpler if: we did not make things so complicated.
If I were an animal, I would be: a hummingbird.
My hidden talent: I can imitate the Wicked Witch of the West from the Wizard of Oz.
You would be surprised to know:
I went looking for the Loch Ness Monster.
I caught a 135-pound sailfish.
I am a practical joker.
I love to: water ski the slalom course.
I can't stand to: eat succatash.
Best place on earth: is the over-the-water bungalows in Bora Bora.